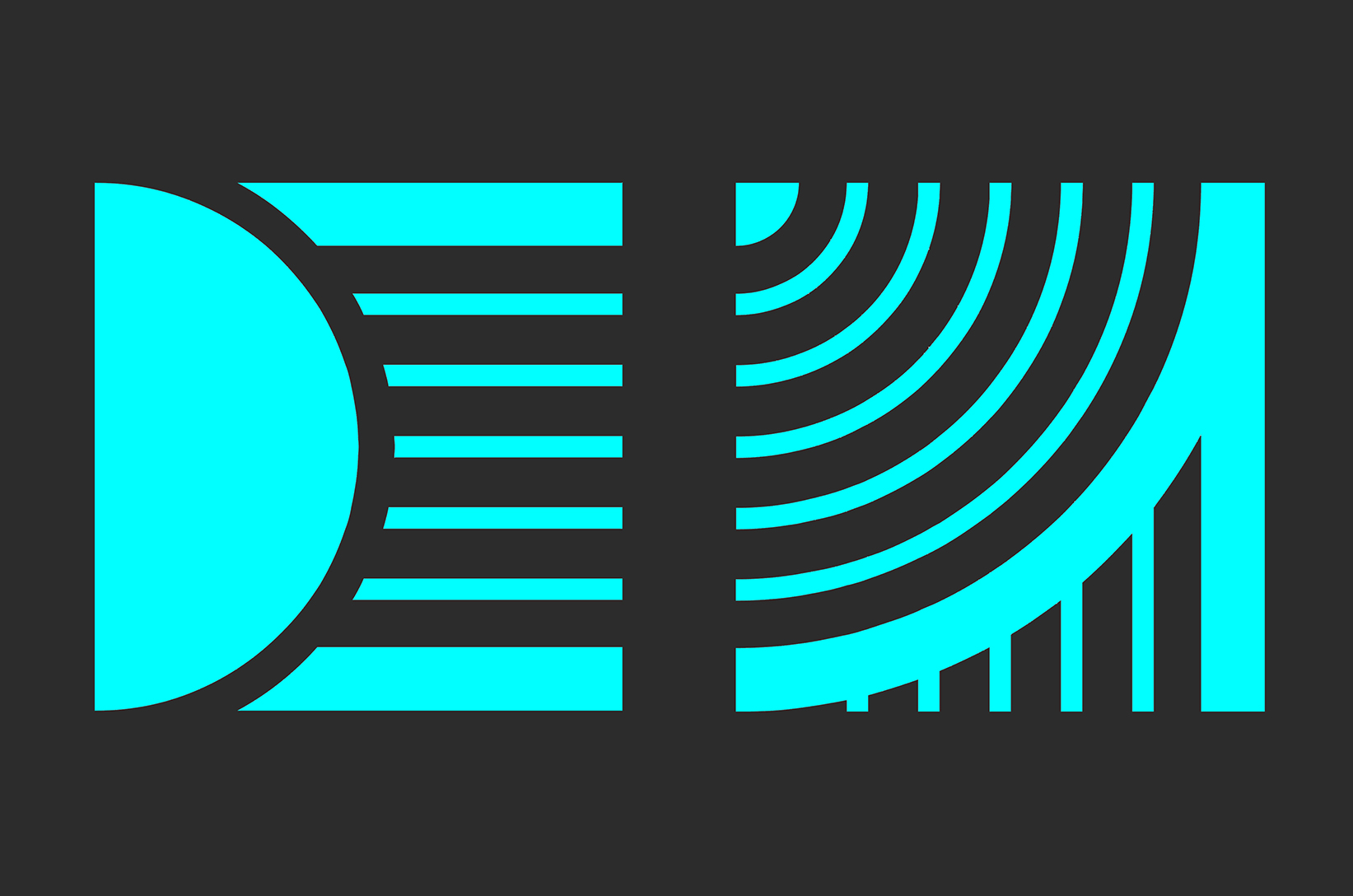 2019
Night Of Reading
Stakes

"La nuit de la lecture" or "The night of reading" is an annual francophone festival which celebrate reading. The aim of the event is to open this universe to everyone. This national event needs a global communication, for France and for all cities.
No visual identity has been created for this event, every poster is different and the festival loses is visibility. The aim of the project is to create a graphic principle which allowed a variation between every cities and villages, also every year.




2020

A type pattern
Answer

In this project, I tried to represent pictograms which symbolized features of the festival and the book (library, front cover, back cover,etc). I also wanted to add features of the night (moon, stars, etc). All these elements allowed me to create an typography based on patterns and produce a limited number of posters.
Once the typography created, we just need to add severals obligations, such as a specific color for every year, maybe add some new glyphs every year. Files are really light, so it's easy to share them so every places of the festival can use them, so all communications are coherents.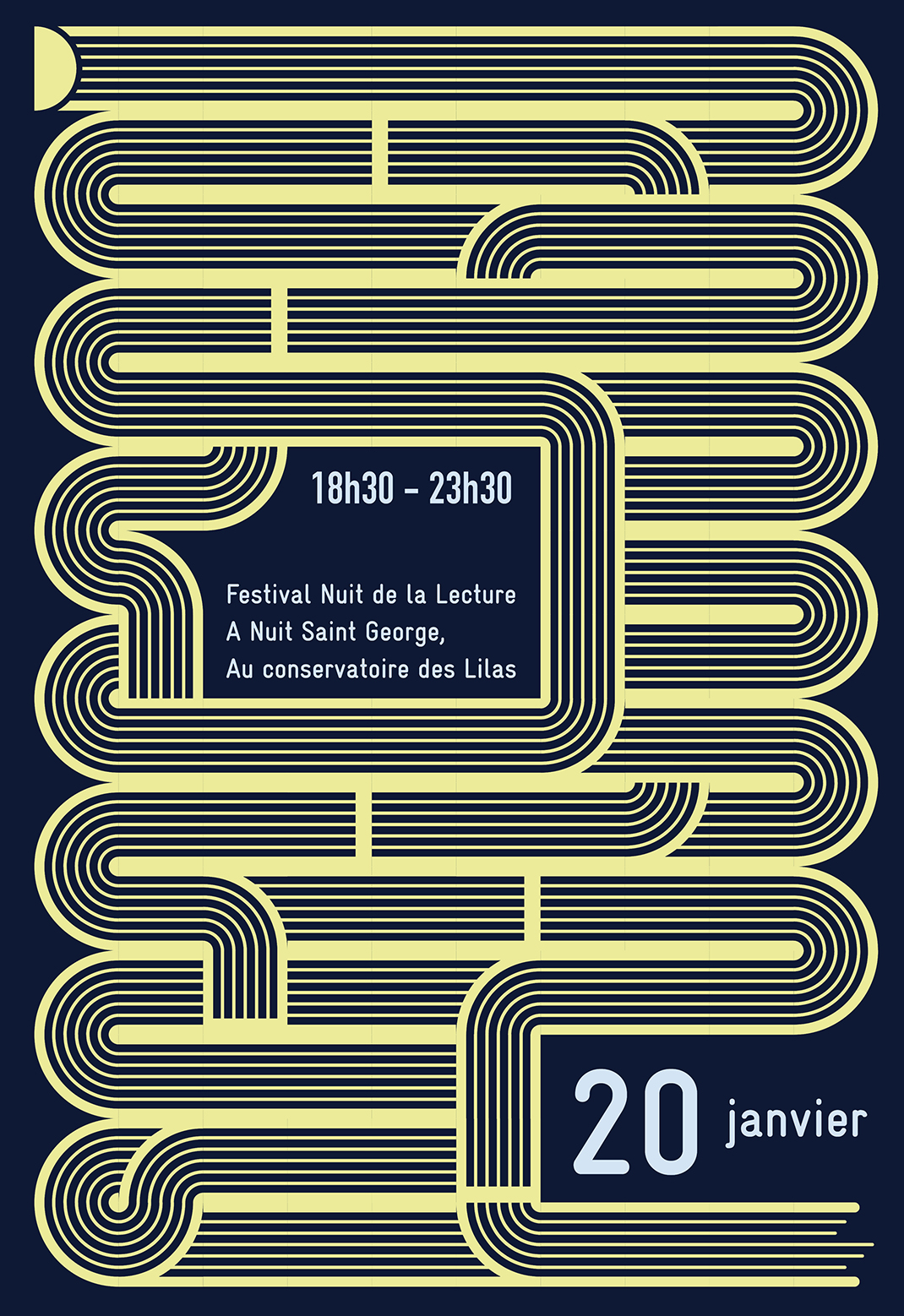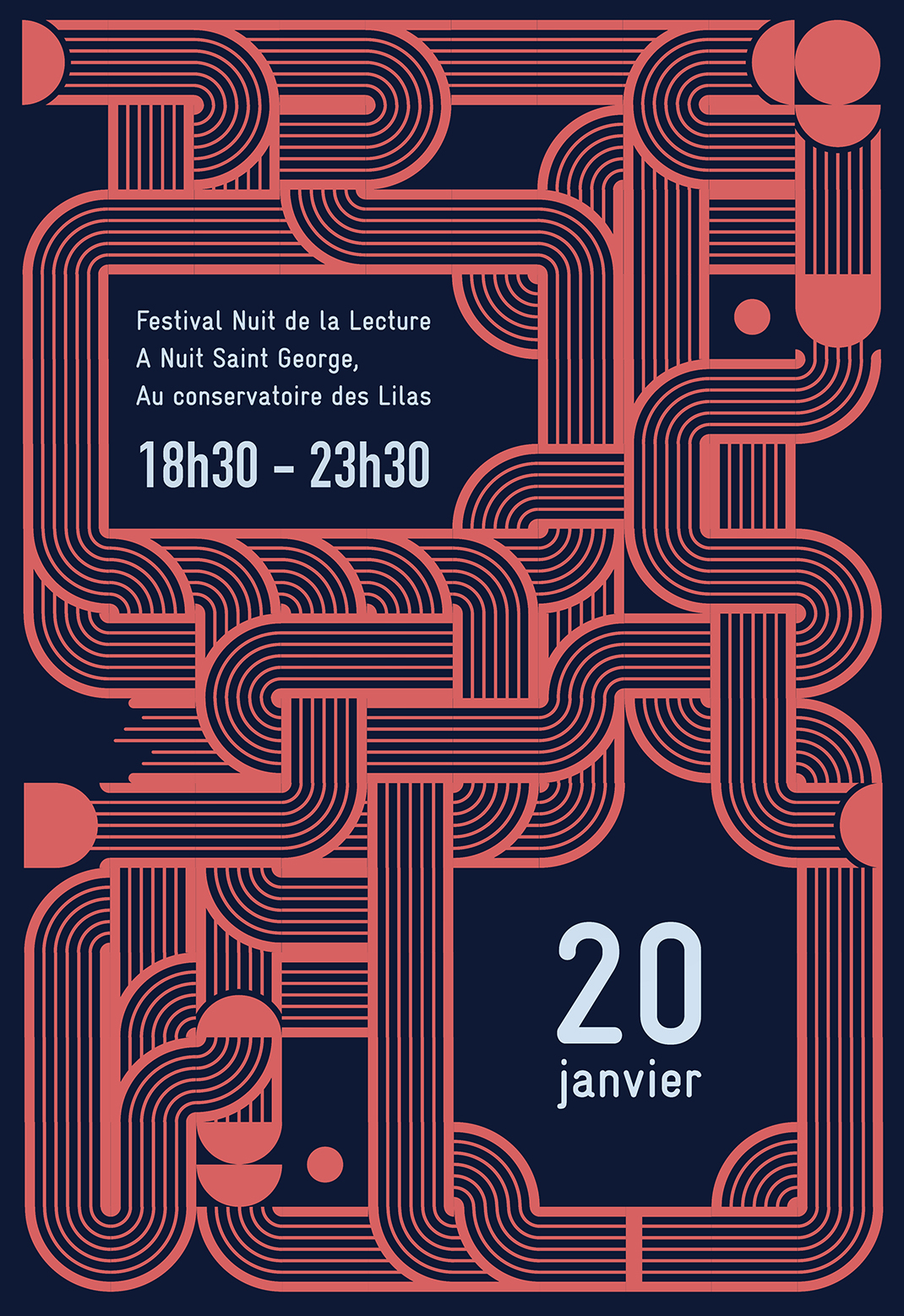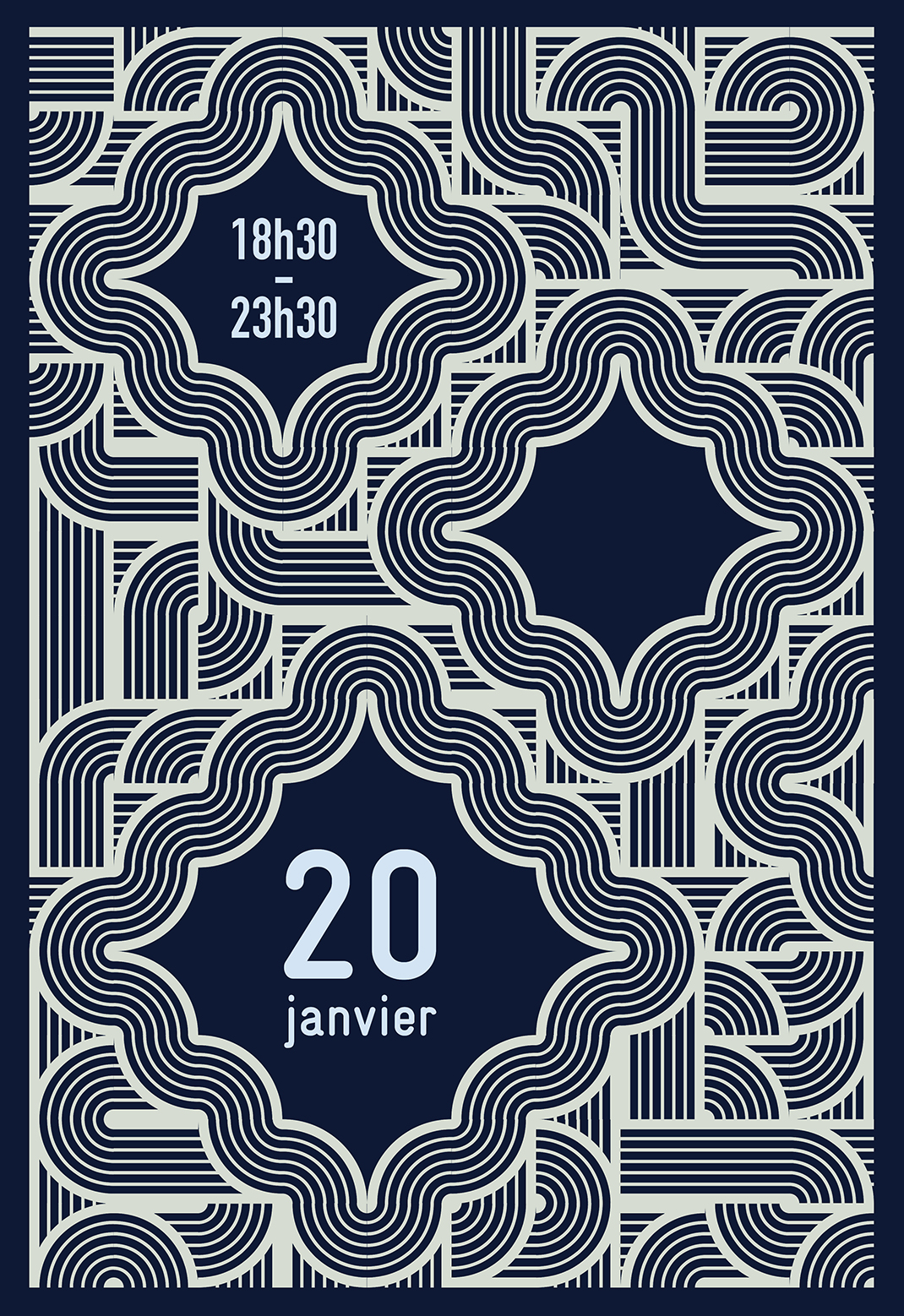 Try it now


A =
B =
C =
D =
E =
F =
G =
H =
I =
J =
K =
L =
M =

1 =
2 =
3 =
4 =




A
B
C
D
E
F
G
H
I
J
K
L
M

1
2
3
4



N =
O =
P =
Q =
R =
S =
T =
U =
V =
W =
X =
Y =
Z =

5 =
6 =
7 =
8 =




N
O
P
Q
R
S
T
U
V
W
X
Y
Z

5
6
7
8
---