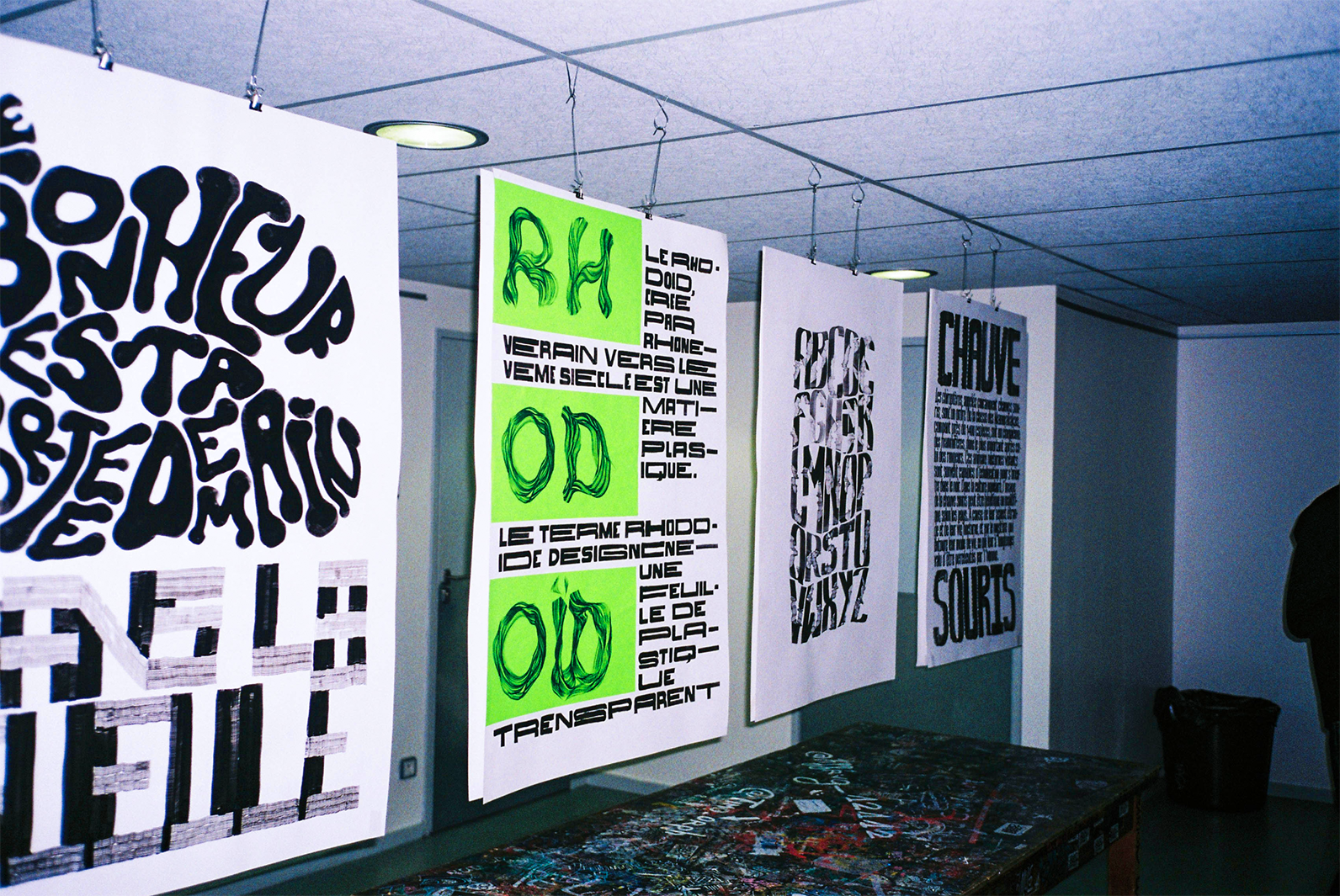 2020


Lettering
With Julien Priez (boogypaper)

These manuscript letterings are the results of a workshop with Julien Priez, a French typograph, member of the group High on Type. He initiated us to lettering and typeface drawing on paper with ink.
This workshop was extremely enriching, indeed it was the start of a wider reflexion about typography. You can find it all over graphic design and in a lot of other fields, with a really large possibility of use. This enthusiasm around typography will rules more of my futur projects, and typeface drawing will be a personal passion.